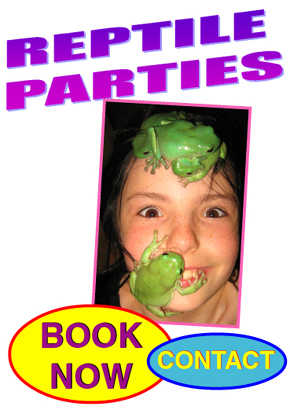 Reptile Parties® Melbourne
Kids birthday party shows.
Call: (03) 9812 3322 to book.
Reptile Parties® as seen on TV, are independently rated the best mobile wildlife displays with reptiles in Melbourne.
We do more reptile shows for events, kids reptile shows and schools in Melbourne, Victoria and elsewhere than any other wildlife displayers, including inexperienced novices with slick SEO websites and dishonest claims of non-existent experience.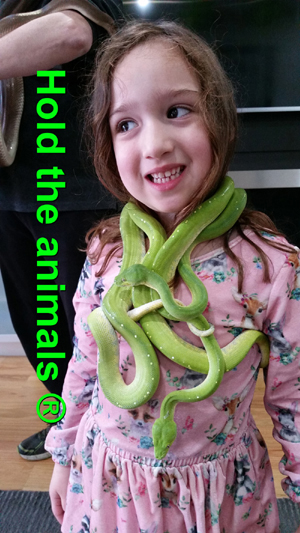 Kid's Reptile Parties with us are the best for three reasons.
1/ We are the only wildlife display party in Melbourne with "hands-on reptiles", where children and adults get to hold the animals as opposed to just getting close, patting them, or viewing a boring static display (animals in cages) as happens with all our imitators.
2/ We're the only company with the expertise to be able to have a legal deadly venomous snake show in Melbourne (ours the only snakes in Australia that are certified by a vet as surgically devenomized, guaranteed safe and microchipped in accordance with Section 32 of the OH and S Act 2004). Other less experienced operators who dare to tout venomous snake shows in Victoria are a risk and illegal!
3/ We are the only childrens reptile displays people with more than 30 years in the reptile education business ... yes experience matters!
Reptile party bookings, inquiries, etc, please phone Melbourne
(03) 9812-3322 or 0412-777-211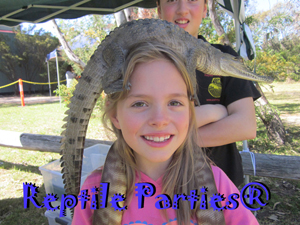 For all other Snakebusters pages, see the main website at: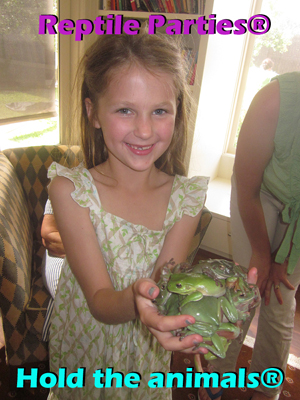 Reptile parties Melbourne ©1996-2021. All rights reserved
Reptile parties® and Handle the animals® are registered trademarks owned by the snakeman Raymond Hoser and Snakebusters. We have exclusive rights to use these terms to advertise our education business including for: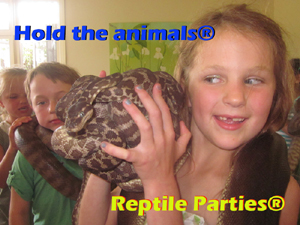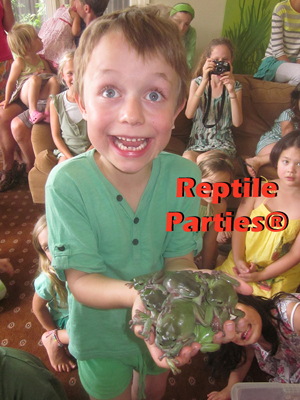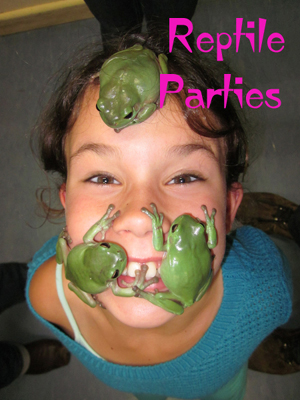 Manningham Reptile Parties, Boroondara Reptile Parties, Bayside Reptile Parties, Frankston Reptile Parties, Melbourne Reptile Parties, Wyndham Reptile Parties, Maroondah Reptile Parties, Kingston Reptile Parties, Monash Reptile Parties, Whitehorse Reptile Parties, Nillumbik Reptile Parties, Diamond Creek Reptile Parties, Eltham Reptile Parties